February has been a wretched month with almost incessant rain – nights being as bad as days. In such inclement conditions, there's considerable satisfaction in retiring indoors and enjoying the warmth of our homes.
Members of Limerick Suicide Watch, forego this comfort in their efforts to assist those, who, for a variety of reasons, find themselves in a dark place.
Limerick city has 7 bridges which span the considerable water mass that is the mighty Shannon.
Regrettably, all 7 locations have been associated with suicide attempts – a scenario that prompted the setting up of the aforementioned charity.
Comprising 72 members, this voluntary group maintain nightly vigils in an attempt to prevent further loss of valuable life.
They regularly identify vulnerable individuals and intervene with positive results, although, this is not always the case.
"We've encountered all age groups from 12 to 80 year olds, thankfully, we've been able to intervene successfully on several occasions, but it doesn't always work out. We've had instances of having convinced people to rethink and seek treatment, only for them to return to the river with tragic outcomes," Limerick Suicide Watch volunteer Colm O'Byrne, told a large gathering in Anglesboro Community Centre last Friday night.
Fundraising essentdial
At the event, Colm was joined by fellow volunteers, Martine Dooley, Shirley Johnston, Geraldine Keyes and Patrick Hedderman.
During the course of the evening, audience members heard about the origins of the group, the commitment of its members and the generosity of the public on whom they rely to keep going.
Tom McGrath, a member of Anglesboro Vintage Club, had the pleasant duty of handing over a cheque for €5,200 to Colm O'Byrne – this money was raised during the club's annual tractor run which took place on December 27, 2019. Spectacularly successful, the fundraiser attracted participants from all over Limerick, South Tipperary and North Cork.
Addressing those present following the presentation, Colm expressed his sincere thanks to everyone involved in the run.
"This type of funding is essential to us and we are very appreciative to the people of Anglesboro and everyone who supported the tractor run. Thanks to contributions like this, we've been able to purchase a fully kitted out van, which acts as our HQ when we are on watch duty. It cost €65,000 but it's proved invaluable," he said.
In another generous gesture, tractor run organisers presented Anglesboro Community Council with a cheque for €1,000.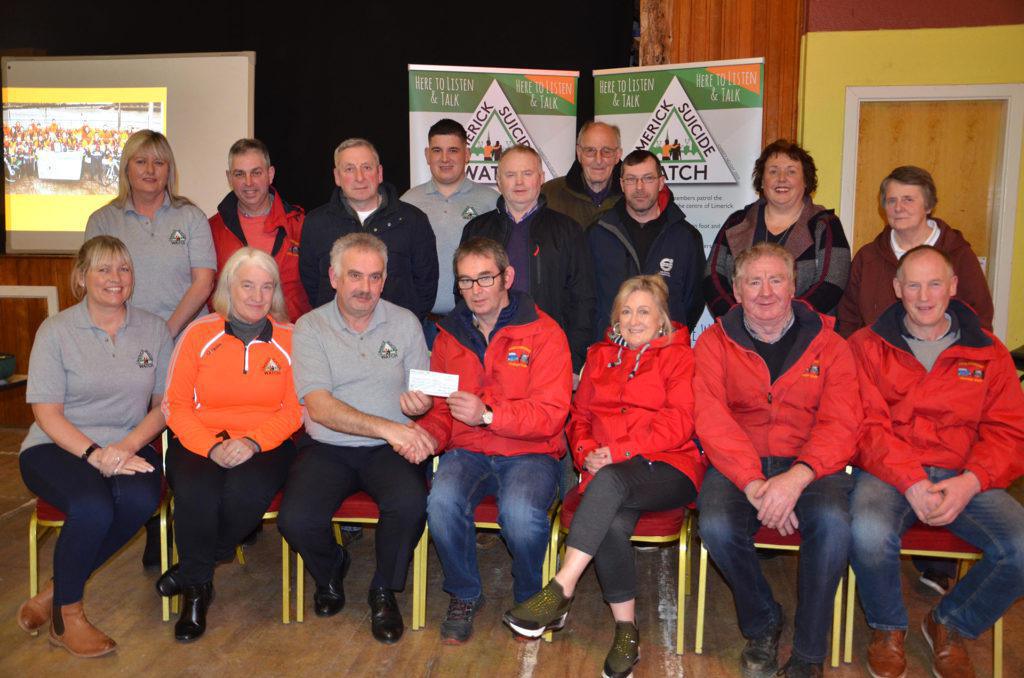 https://avondhupress.ie/anglesboro-assist-limerick-charity/