On Saturday, September 26, social media influencer Sinead O'Brien of Sinead's Curvy Style took part in the Cook Medical Women's Mini Marathon to raise money for Limerick Suicide Watch and raised over €1,200. Sinead feels very strongly about the work the Limerick Suicide does and knows how important their work is for the community of Limerick city.
Limerick Suicide Watch is a non-profit charity that relies solely on the donations of people to keep running. The group's focus is to keep eyes on the river and identify and provide support to those in distress. Their patrol teams are on duty Monday, Tuesday, Thursday, and Saturday nights. The money that Sinead has raised for this charity will be beneficial in so many ways for this non-profit charity.
The money raised by Sinead will help the team get much-needed equipment which is incredibly important to the role they play in keeping people in need safe and will also help to get their plans set in motion for their base and other ideas such as a family room to help families in waiting or also a control room to help monitor the area and have direct contact with the patrol team for emergencies.
When speaking about why the charity is so important Sinead has said, "I believe LSW is so incredibly important because these heroes (and that's what they are) are saving lives. Life can be very tough for a lot of people but especially now during COVID and some people see no way out. This team has had many interventions and helped so many people see that there's a light at the end of the tunnel. Even just to create the presence they have around Limerick it is showing how much they care, they go through vigorous training to be able to help people in need and I can't thank them enough for what they do."
Sinead has a large loyal following and always puts her platform to good use by raising awareness for important charities and meaningful fundraisers.
This is not the first time Sinead has done charity work like this. Earlier this year Sinead started a fundraiser for her friend Laura who has septicemia and was unable to go home due to not having enough funds for the home care she would need. Sinead helped raise over 30k for her friend and due to Sinead's kindness and the donator's love, Laura has been able to start the renovations at her home and will be able to pack her bags and go home once they're ready!
Sinead's motivation for taking part in the Women's Mini Marathon for LSW comes from the loss of her good friend Natalie Katilius to suicide earlier this year. Sinead has been open about the pain of grieving for her friend and is very vocal about the importance of mental health awareness and charities that offer support such as Limerick Suicide Watch.
Sinead explained the reason she chose to support LSW in the Women's Mini Marathon saying, "I chose LSW because it is a charity close to my heart having experienced the loss of my best friend and unfortunately like many other families have lost a loved one due to suicide. I think what LSW are doing is nothing short of spectacular and having spent some time with them during the week it opened my eyes to just how much work they do but also how much funding they need to keep their efforts up and even improve them going forward which will, in turn, save a life."
Sinead has donated money to Limerick Suicide Watch before and has worked closely with them. When asked if she would continue to work with them she answered, "Earlier in the year we helped raise €500 at one of my events and donated it to LSW now overall we have raised €1,275 for them and I don't want to stop there. I'll continue to make as much money as I can for them as they mentioned they would love to get a control room so they can work using video surveillance which will be hugely beneficial to anyone in need or struggling. So yes, I will continue to work with them."
Thanks to Sinead's help LSW can now afford to upgrade their equipment and continue to help people in need!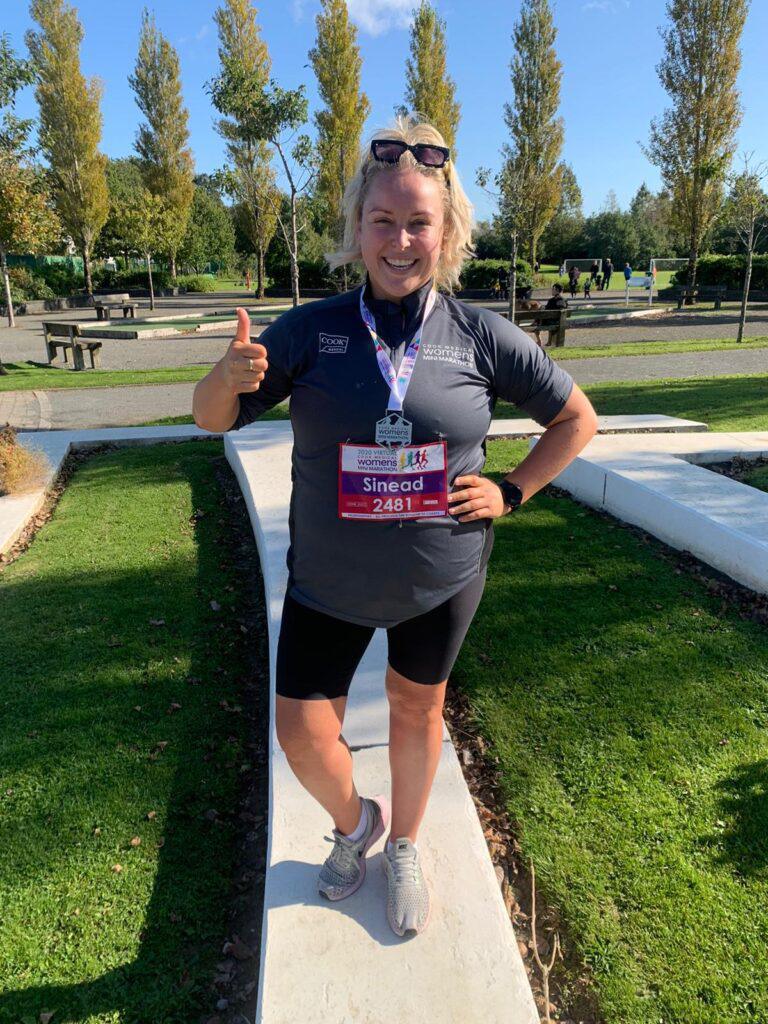 https://www.ilovelimerick.ie/sinead-o-brien-limerick-3/